Affiliate network from
media buyers — for
media buyers!
The first true affiliate network with a full cycle of assistance to our affiliates.
Our goal is a long-term cooperation based on trust, assistance in work
processes and increasing the results of teams of all levels.
Services we provide
The current sweepstakes market is taking up a lot of time that could have been spent on more useful things. We at Sweeply try to help each of our teams by taking over many routine tasks such as:

Help in creating unique funnels
With a lot of experience in CC-submits we have tried many working funnels and have kept only the most successful ones that we recommend to our affiliates.

Staff developer
We value the time of our affiliates and that's why we have experienced front-end developers who are ready to help you in creating conversion prelanders in any quantity you need! It's absolutely free for our affiliates.

Help with FB accounts
For teams that want to scale but have problems with bans, we offer quality FB accounts with payment terms in the form of % of costs. These accounts are the ones used by our in-house media buying department

24/7 support
We always stay in touch with our teams around the clock, and are ready to support them even in the midst of the biggest holidays, seriously.
Become an affiliate

Analytics & data
Due to our many years of experience in sweepstake niche, we know very well that the key to success is constant testing of new adverts and geos, as well as daily analysis of data on the stability of their work. All this information we are happy to provide to our affiliates, which minimizes their expenses on tests, because they don't need to manually look through dozens of adverts and geos to get highest EPC.

Speed
We are more interested in scaling the traffic of our teams than anyone else, so one of our advantages is the speed of individual task fulfillment from our affiliates. Any request from technical to operational will be processed as quickly and qualitatively as possible.

Landing Pages
For teams of all levels, we'll provide examples of actual webpages that work in the current market realities. We can also help you create them free at any time.

Private offers
We understand like nobody else the importance of filling the market with new offers to maximize our affiliates' profits, so we often help to create and package these offers into different markets for our affiliates.
For Affiliates
For young teams we provide the best service in support, and detailed tips and tricks on the market that will help you launch your new CC sweepstakes vertical as quickly, efficiently and profitably as possible.
And for more experienced teams, we offer help in analyzing current trends in converting geo, creating unique private offers, as well as diversifying advertisers to maximize EPC and much more!
Become an affiliate
Why Us?
As a single-focused vertical network we have several advantages over other networks such as:
10+

years
Being in affiliate marketing
20+
Direct CC advertisers
60+

GEO's
From Tier1 to Tier3 for teams of varying skill levels
Our mission
Being affiliates ourselves we have faced a lot of problems for a long time, so we know all the pains of teams and that's why the idea of Sweeply was born. We are not typical Monday-Friday affiliate network, we are market trendsetting and professionals who are the best partner for teams to reach the goal of maximizing their profits.
Everyone in our niche knows these pains:

Lack of understanding of working with fb and launch/optimization trends

Long periods of non-response from managers, and poor competence

Lack of relevant examples of offers for launching new and very young teams

Lack of initiative to help teams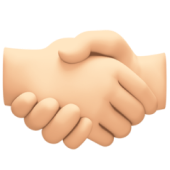 With our systematic approach, a smart junior media-buyer becomes a senior.
And with our huge expertise&analytics smart senior becomes an owner of his own media-buying team.